Yamaha DXS18 Powered Subwoofer
Brand:

Yamaha

The new DXS 18 achieves best in class SPL of up to 136dB and delivers the lowest frequency 32Hz in the lineup.

889025101103

DXS18
Prepare to make a lasting impression on your audience with the addition of DXS Series high-output, powered subwoofers to your sound reinforcement system. Featuring high-efficiency Class-D amplifiers and a customized woofer housed in a sturdy enclosure with a band-pass construction, DXS subwoofers are able to deliver up to 1020W of raw power with minimal distortion and superb clarity. Each of the three models that make up the series— the compact DXS12 and DXS15, as well as the new, high output DXS18—comes equipped with Yamaha state-of-the-art DSP processing, protection functions, and flexible crossover control, ensuring versatile management of your bottom end and seamless compatibility with Yamaha's entire lineup of full-range powered speakers. DXS Series powered subwoofers offer a new level of flexibility, reliability, and power for engineers, artists and audiences that are serious about their bass.
Pushing the Limits of Portable Audio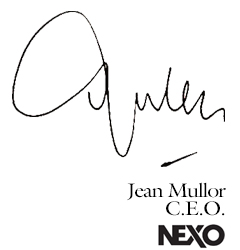 "In the 1960's, Yamaha started producing professional audio equipment to create the best sound solutions that could keep up with the subtlety and intensity of every note created by their expertly designed musical instruments. Then in 2005, Nexo and Yamaha formed a strategic partnership to co-develop products that would meaningfully elevate system solutions for the sound reinforcement industry.
Now after years of collaboration, driven by the passion for innovation of Yamaha's most skilled engineers, enhanced by the insight and design expertise of Nexo's engineers, our cooperation yielded some of the most powerful and dependable high-performance digitally enhanced powered loudspeakers...ever.
Yamaha and Nexo, working in concert, sharing passion for performance!"
Features:
High-Efficiency 1020W Class-D Amplifiers
The DXS's high performance Class-D amplifier is capable of producing up to 1020W* of power, realizing an SPL of 136dB, delivered with exceptional clarity and accuracy. *DXS12 and DXS15 deliver 950W power.
Custom Designed Transducer
The high-output woofer features a 4" voice coil magnet and delivers powerful, well-defined, low-frequency bass with minimal distortion. *DXS12 and DXS15 feature 2.5" voice coil magnets.
Band-Pass Type Enclosure
The DXS Series has a band-pass design that produces extremely high SPL by drastically reducing the distortion.
Durable Wooden Enclosures with LINE-X® Coating
The exteriors feature a LINE-X® coating with extremely high damage resistance to protect the cabinet from scratches and wear, maintaining a professional appearance that can withstand many years of usage.
Selectable X-OVER(80/100/120Hz)
Crossover switching allows users to seamlessly match DXS subwoofers with any of Yamaha's full-range powered speakers by selecting the cutoff frequency best suited to the models in their speaker array (up to 120Hz).
D-XSUB Bass Processing
Powerful D-XSUB processing gives you total control of your low frequency. NORMAL mode gives you the ideally balanced low-frequency response, while BOOST mode provides a more tight and focused bass. XTENDED LF mode drops the low-end frequencies down even further for thunderous bottom end that delivers. Take your full-range system to the next level with the power and versatility of DXS Series active subwoofers.
Cardioid Mode
Because low frequencies can be omnidirectional, controlling the output directivity of a system's bottom end can be a challenge, with the sound pressure hitting the stage often being equal to that of it's intended FOH audience. For setups consisting of two or more DXS18 subwoofers, selecting the newly developed Cardioid Mode function effectively decreases stage-side sound pressure while increasing the bottom-end output directed towards the audience, resulting in a clearer stage monitoring environment and a more pronounced bass experience out front. *Only for DXS18
Dual pole socket
For additional flexibility configuring your speakers, the DXS18 comes equipped with a dual pole socket that accommodates 35mm diameter speaker poles and M20 screws. *Only for DXS18
Optional Wheel Kit (Option)
For more fast and convenient setup of your DXS18 subwoofers, optional wheels are available, featuring radial ball bearings that ensure quiet during your performance. *Only for DXS18 (SPW-1)Optional Wheel Kit (Option)
General Specifications:
Speaker type
18" Powered subwoofer, Band-pass type
Frequency range (-10dB)
32Hz – 120Hz
Components
LF
18" cone, Voice Coil:4"
Output power
Dynamic:1020W / Continuous: 800W
Maximum output level (1m; on axis)
136dB SPL
I/O connectors
INPUT: XLR3-31 x2 , THRU: XLR-3-32 x 2(THROUGH or HPF POST)
Processors
D-XSUB: BOOST, XTD LF, NORMAL
Cooling
Natural convection
Power requirements
100V – 240V, 50Hz/60Hz
Power consumption
100W
Pole socket
35 mm (depth 80 mm) & M20 (threaded depth 25 mm)
Dimensions
W
563mm (22.2")
H
683mm (26.8")
D
721mm (28.4")
Net weight
49.7kg (110lbs)
Others
Material: Plywood (LINE-X®, Black)
Why buy from Melody Music Shop, LLC?
Located in Bloomington, Indiana, Melody Music Shop strives to maintain a diverse, high quality inventory along with exceptional customer service. We carry a wide range of instruments and accessories, including new and used acoustic, electric, and bass guitars, band and orchestral instruments, drums, cymbals, percussion, pianos, keyboards, synthesizers, workstations, amplifiers, sound systems, and much, much more!
With certified technicians on staff and a century + of experience between them all, you can rest assured any instrument or accessory you purchase from Melody Music Shop LLC is in the best condition possible! Our ENTIRE STORE is maintained at 50% humidity year-round per manufacturer's stringent requirements. All items will be packaged carefully to ensure their safe arrival. Guitars will have their string tension lowered and packaged to manufacture specs or better. Melody Music Shop LLC guarantees quality products, fast shipping, and top-notch customer service!
Please contact us if you have any questions!
Layaway is an option!
Layaway items require an initial down payment of 25%.
Layaway items can be held here for up to 90 days
A payment of 25% (or more) is due on the 30th, 60th, and 90th day from the
layaway start date (although payments may be made before the scheduled due date).
The item will ship immediately following payment in full, which may be before the 90 day layaway period.
There are no returns on layaway items. There are no refunds of payments towards a layaway item.
Please contact us with any further questions regarding our layaway policy!
Shipping
Items purchased from our store will ship out within 1 business day of receiving payment. FedEX Ground or Home Delivery, fully insured, will be used for shipping instruments and large items. Items over $50 will require a signature. Accessories and other small items will be shipped via USPS Priority Mail.
Payments
Paypal
We accept PayPal and will only ship to confirmed ship-to addresses listed on the PayPal account.
Credit Cards
We accept Visa, Discover, Mastercard, and American Express. The shipping and billing address must match in order for us to ship an item to that location.
Financing!
We also offer financing! Please call us for more information!
EAN

889025101103

SKU

DXS18

Weight

57833

Size X

68

Size Y

81

Size Z

82