Description
Attention! Watch this item to be notified when:
– the price of this item drops by 10% or more
– another user makes an offer on this item
– if the item is ever re-listed
By mounting STARPHONIC's innovative hardware on a 1mm thick steel shell, we are able to offer our top-of-the-line snare drum sound at an affordable price. At the cost of an intermediate model, the PST146 provides a warm, solid sound and great sensitivity.
Features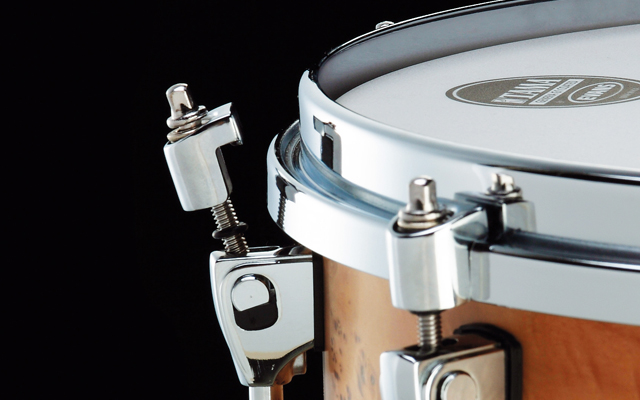 Freedom Lug & Claw Hook (US.PAT.NO.7825318)
By looseing the tension rods, you can tilt the claw hooks backwards and away from the Grooved Hoop. This quick release system offers simple, speedy replacement of drum heads without having to take all of the tension rods out of the lugs.
Non-Loosening Rubber Gasket (US.PAT.NO. 7825318)
STARPHONIC's claw hooks have a rubber block inside to prevent the tension bolts from loosening during playing. Once the tension bolt is tightened, the claw hook is pressed towards the hoop. This also presses the rubber block inside the claw hook and adds pressure to the tension rod inside.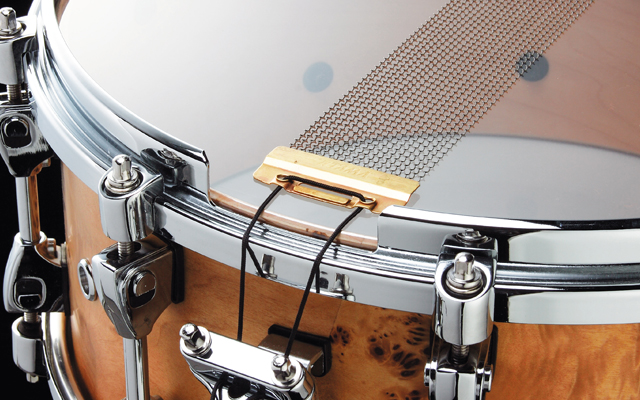 Super Sensitive Hi-Carbon Snare Wire
In order to provide a more crisp and sensitve sound, we redesigned our snappy snare, using new materials and customizing the shape of the plate and the wire coil's winding pattern. As a result of these modifications, the new "Super Sensitive Hi-Carbon Snappy Snare" fits more closely to the snare side head, demonstrating greater sensitivity and brighter, crisper sound.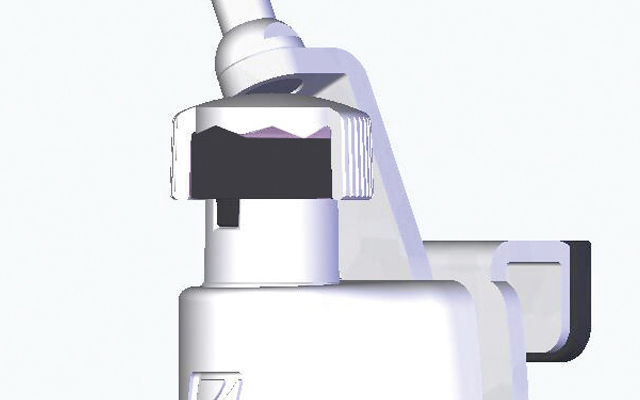 Ratchet Style Snappy Tension Adjuster
To prevent the snappy snares from loosening, TAMA incorporated a ratchet system on the strainer's tension adjustment mechanism. Much like an adjustment tool with fine gears, it achieves high-pressure retension, even with extreme settings. Single click adjustments offer a vertical pull of 0.083mm of wire motion, which allows you to achieve ltra sensitive micro-adjustments.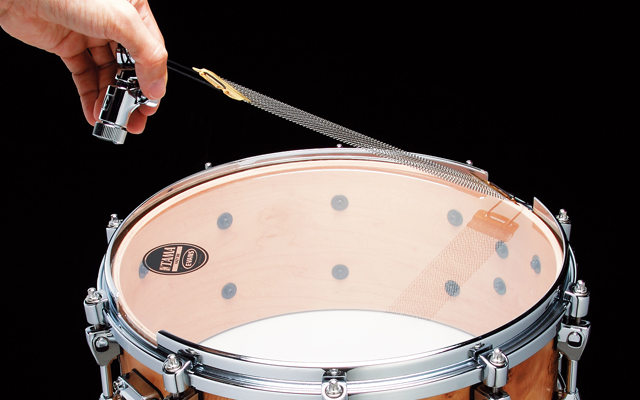 Detachable Butt Plate
The Detachable Strainer Butt allows you to change your snare side head, but keeps the snare wire tension in its original state. Just loosen the two screws and detach the butt plate with the snappy snares still on. When you reattach tha butt plate, the snare wire tension will be restored to its original position and calibration. The Grooved Snare Side Hoop features an open frame for simpler operation.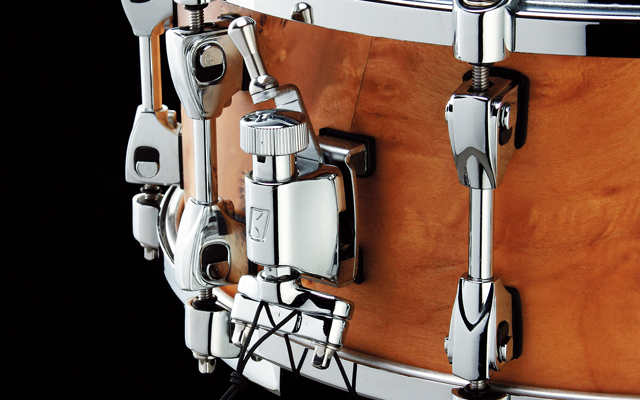 "Linear-Drive" Strainer (US.PAT.NO. 8017846)
STARPHONIC's strainer uses a "Linear-Drive" system, which we designed to provide greater control of the lever adjustment arm and more precise control of the strainer's deployment motion. Even if you move the arm rapidly, you will not hear the typical "slap" of the wires hitting the bottom head. The strainer movement is designed to work in a true "linear motion", similar to the motion found on "round sproket" drum pedals. Most strainers are not designed like this and tend to speed up right before the snare wires connect with the snare side head. Also, by tilting the angle of the butt plate 30 degrees, this design holds the snare wire cords or tape more firmly and reduces unnecessary pressure on the strainer and shell.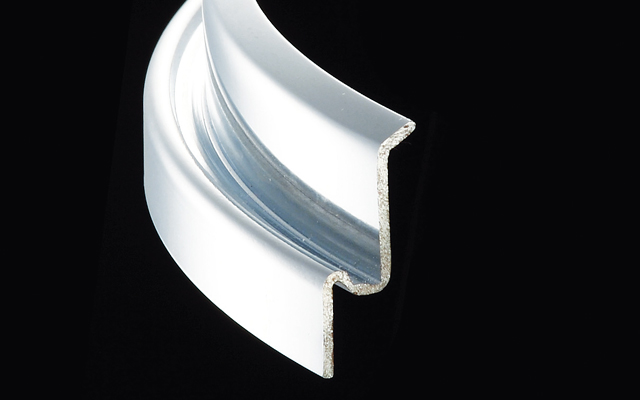 Grooved Hoop (US.PAT.NO.7825318)
The first factor we focused on to achive a new snare drum sound was the effect of hoop. So, we carefully studied the evolution of the hoop over time.
In doing so, we came up with an idea that combines vintage design and modern technology. That idea is the essence of our totally new "Grooved Hoop."
Why buy from Melody Music Shop, LLC?
Located in Bloomington, Indiana, Melody Music Shop strives to maintain a diverse, high quality inventory along with exceptional customer service. We carry a wide range of instruments and accessories, including new and used guitars, band and orchestral instruments, pianos, amps, sound systems, and so much more!
With certified technicians on staff and a century + of experience between them all, you can rest assured any instrument you purchase from Melody Music Shop LLC is in the best condition possible! Our ENTIRE STORE is maintained at 50% humidity year round per manufacturer'¬"¢s stringent requirements. All items will be packaged carefully to ensure their safe arrival. Guitars will have their string tension lowered and packaged to manufacture specs or better. Melody Music Shop LLC guarantees quality products, fast shipping, and top-notch customer service!
Please contact us if you have any questions!
Layaway is an option!
Layaway items require an initial down payment of 25%.
Layaway items can be held here for up to 90 days.
A payment of 25% (or more) is due on the 30th, 60th, and 90th day from the layaway start date (although payments may be made before the scheduled due date).
The item will ship immediately following payment in full, which may be before the 90 day layaway period.
There are no returns on layaway items. There are no refunds of payments towards a layaway item.
Please contact us with any further questions regarding our layaway policy!
Shipping
Items purchased from our store will ship out within 1 business day of receiving payment. FedEX Ground or Home Delivery, fully insured, will be used for shipping instruments and large items. Items over $200 will require a signature. Accessories and other small items will be shipped via USPS Priority Mail.
Payment
Paypal
We accept PayPal and will only ship to confirmed ship-to addresses listed on the PayPal account.
Credit Cards
We accept Visa, Discover, Mastercard, and American Express. The shipping and billing address must match in order for us to ship the item to that address.
Payments via Reverb are safe and secure too!
Thank you for looking 🙂