Description
Attention! Watch this item to be notified when:
– the price of this item drops by 10% or more
– another user makes an offer on this item
– if the item is ever re-listed
The Round Rider features a traditional and gently rounded cushion shape that is very popular due to its versatility. This new extra large Round Rider XL seat provides the same classic shape with a wider surface area and a thicker seat.
Features
Round Rider XL Seat -Cloth Top-
Our newly designed cloth top features a special fabric material that wicks away perspiration and prevents drummers from slipping while playing.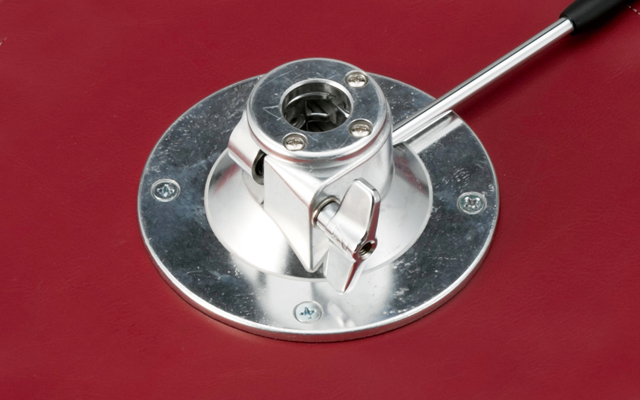 Seat Lock for HYDRAULIX
This is a great design that utilizes two-piece locking hinge collar system for superior throne base to seat connection and oversized wing nut for easy and secure tightening. TAMA removed the "wobble" which can typically affect the seat to throne base connection.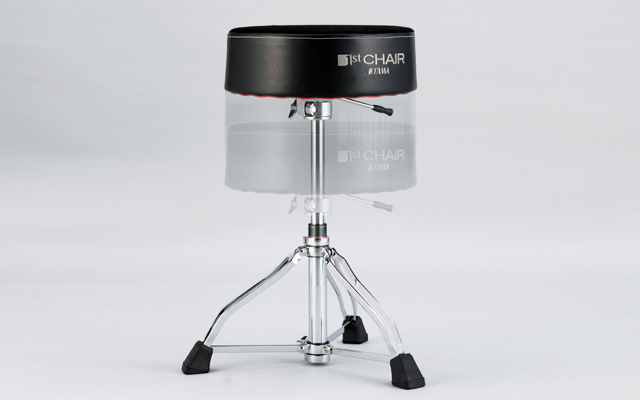 HYDRAULIX
1st Chair HYDRAULIX thrones allow effortless height adjustment simply by activating a lever. And because HYDRAULIX features a seat that can be removed from the base, this innovative throne offers the most easy-to-store and transport design in the market.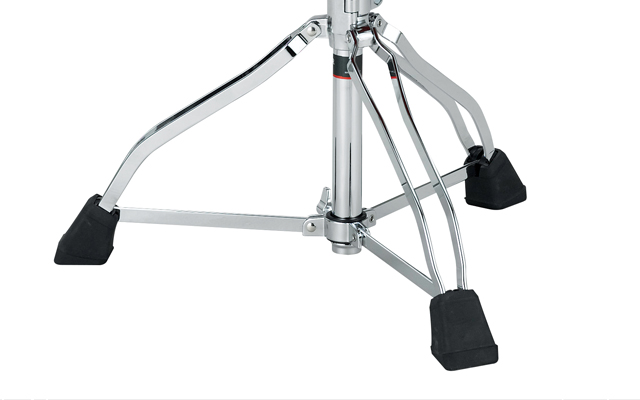 Super Stabilizer Design
By lowering the distance of the center throne pipe to the floor, a lower center of gravity was achieved. Additional stability improved by lengthening the tripod leg stabilizer bar and designing double-braced tripod legs that do not taper at the point they insert into the rubber feet.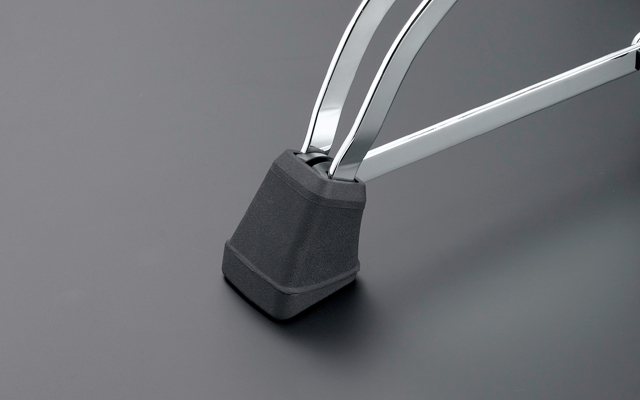 Oversized Rubber Feet
The extra-large rubber feet are 1.5 times larger than previous TAMA rubber feet to optimize stability.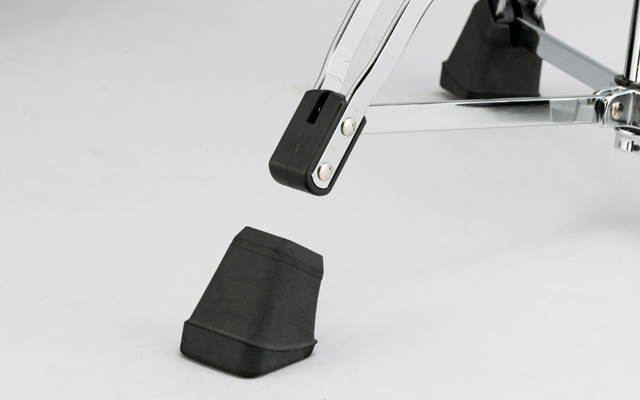 Foot Life
It's tough to imagine just how much weight and stress is on the rubber feet of your stand-until you see how often you have to keep replacing them. Not so with Foot Life. An innovative plastic leg attachment, Foot Life eliminates the wear and tear of metal to metal contact for longer foot life.
Why buy from Melody Music Shop, LLC?
Located in Bloomington, Indiana, Melody Music Shop strives to maintain a diverse, high quality inventory along with exceptional customer service. We carry a wide range of instruments and accessories, including new and used acoustic, electric, and bass guitars, band and orchestral instruments, drums, cymbals, percussion, pianos, keyboards, synthesizers, workstations, amplifiers, sound systems, and much, much more!
With certified technicians on staff and a century + of experience between them all, you can rest assured any instrument or accessory you purchase from Melody Music Shop LLC is in the best condition possible! Our ENTIRE STORE is maintained at 50% humidity year-round per manufacturers stringent requirements. All items will be packaged carefully to ensure their safe arrival. Guitars will have their string tension lowered and packaged to manufacture specs or better. Melody Music Shop LLC guarantees quality products, fast shipping, and top-notch customer service!
Please contact us if you have any questions!
Layaway is an option!
Layaway items require an initial down payment of 25%.
Layaway items can be held here for up to 90 days
A payment of 25% (or more) is due on the 30th, 60th, and 90th day from the
layaway start date (although payments may be made before the scheduled due date).
The item will ship immediately following payment in full, which may be before the 90 day layaway period.
There are no returns on layaway items. There are no refunds of payments towards a layaway item.
Please contact us with any further questions regarding our layaway policy!
Shipping
Items purchased from our store will ship out within 1 business day of receiving payment.  FedEX Ground or Home Delivery, fully insured, will be used for shipping instruments and large items. Items over $50 will require a signature. Accessories and other small items will be shipped via USPS Priority Mail.
Payments
Paypal
We accept PayPal and will only ship to confirmed ship-to addresses listed on the PayPal account.
Credit Cards
We accept Visa, Discover, Mastercard, and American Express. The shipping and billing address must match in order for us to ship an item to that location.
Financing!
We also offer financing!  Please call us for more information!