Tama HS40LOWN Stage Master Snare Stand
The HS40LOW snare stand is suitable for drummers who prefer to set their snare drum at a lower position or use a deeper snare such as an 8" depth model. This stand is specially designed with "Low-Position Basket" construction, which allows for comfortable use at a lower setting or with a deeper drum. The lower setting is also useful for children and convenient for setting a tom-tom at a lower position beside the bass drum.
The HS40LOW's Universal Gearless Tilter allows for secure adjustment of the snare to any desired angle. A 25.4mm diameter lower pipe together with a double-braced tripod base provides both high stability and a lightweight stand that is easy to carry.
Features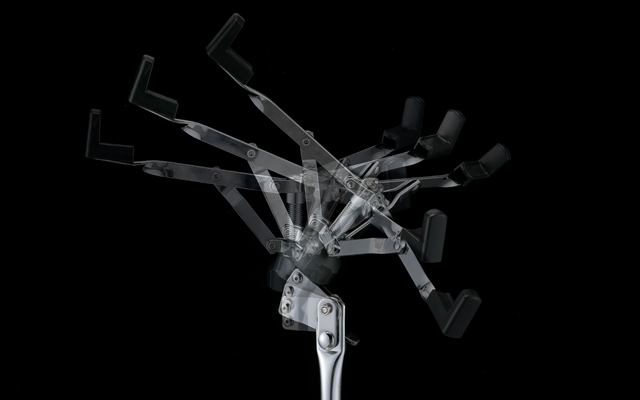 Universal Gearless Tilter
The universal tilter securely holds its position with metal-plate friction instead of traditional gears so you can adjust it to any angle you desire.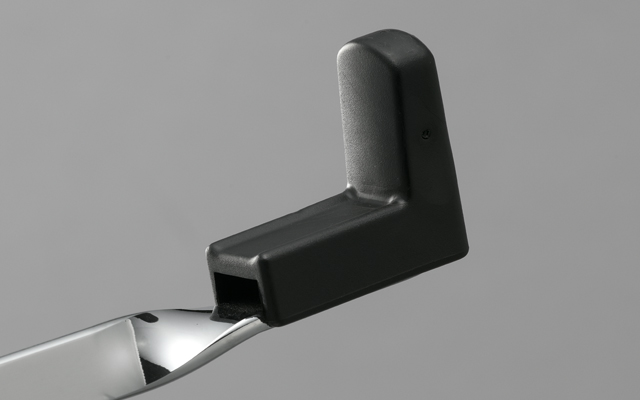 Escape Claw
You can mount this Hoop Grip on various shaped hoops by adjusting the position of the claw on the upper side ? simply loosen the hexagon socket head bolt and slide the claw to adjust.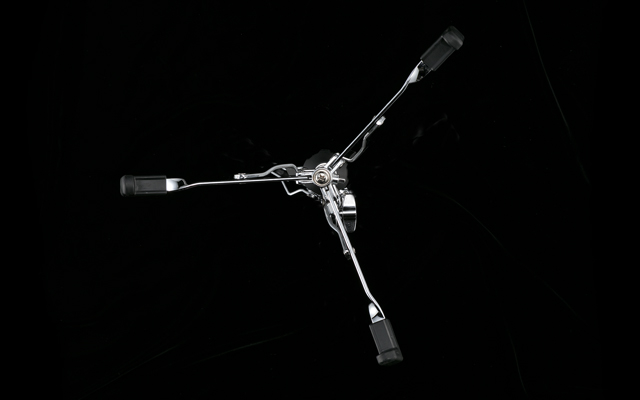 Swiveling Basket
Since the foot pedal can be rotated around the the dual leg base, the Swivel Foot feature greatly expands floor space and set-up flexibility.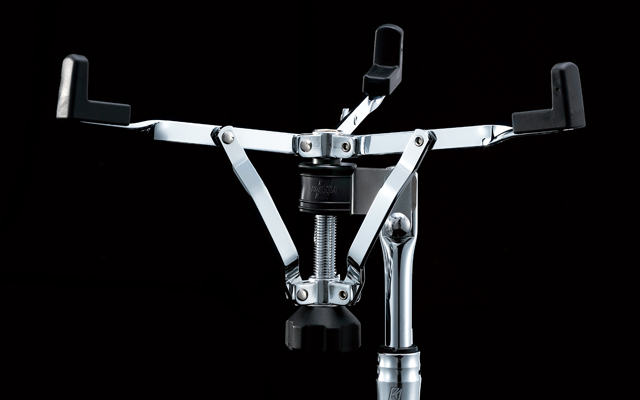 SPEC
Details
For 12" to 15" Diameter Snare Drums
-25.4mm Diameter Base Section Tubing
-Low Position Setting Basket
-Universal Gearless Tilter
-Double Braced Legs
-Weight: 2.7kg (5.15lbs)
-Height Adjustment Range: 370mm - 530mm (14
9/16" – 20 7/8")
Why buy from Melody Music Shop, LLC?
Located in Bloomington, Indiana, Melody Music Shop strives to maintain a diverse, high quality inventory along with exceptional customer service. We carry a wide range of instruments and accessories, including new and used guitars, band and orchestral instruments, pianos, amps, sound systems, and so much more!
With certified technicians on staff and a century + of experience between them all, you can rest assured any instrument you purchase from Melody Music Shop LLC is in the best condition possible! Our ENTIRE STORE is maintained at 50% humidity year round per manufacturer's stringent requirements. All items will be packaged carefully to ensure their safe arrival. Guitars will have their string tension lowered and packaged to manufacture specs or better. Melody Music Shop LLC guarantees quality products, fast shipping, and top-notch customer service!
Please contact us if you have any questions!
Layaway is an option!
Layaway items require an initial down payment of 25%.
Layaway items can be held here for up to 90 days.
A payment of 25% (or more) is due on the 30th, 60th, and 90th day from the layaway start date (although payments may be made before the scheduled due date).
The item will ship immediately following payment in full, which may be before the 90 day layaway period.
There are no returns on layaway items. There are no refunds of payments towards a layaway item.
Please contact us with any further questions regarding our layaway policy!
Shipping
Items purchased from our store will ship out within 1 business day of receiving payment. FedEX Ground or Home Delivery, fully insured, will be used for shipping instruments and large items. Items over $200 will require a signature. Accessories and other small items will be shipped via USPS Priority Mail.
Payment
Paypal
We accept PayPal and will only ship to confirmed ship-to addresses listed on the PayPal account.
Credit Cards
We accept Visa, Discover, Mastercard, and American Express. The shipping and billing address must match in order for us to ship the item to that address.
Payments via Reverb are safe and secure too!
Thank you for looking :)