Complete Tama Marching Band Drumline Snares, Tenors, Bass Drums & MORE! FULL SET
Brand:

TAMA

Complete Tama Marching Band Drumline Snares, Tenors, Bass Drums & MORE! FULL SET

66594461323

TamaDemoComplete-9
List Price Total: $43,780.86!
This COMPLETE line includes the following items: 
 
M1412STSBK 12 x 14 Premium Marching Snare, Maple Shell - Black 8
M680234DTSBK Lrg. Sextet Tenors (6,8,10,12,13,14) - Maple Shell/Corps Depth - Black 4
M1614BTSBK 14 x 16 Premium Marching Bass Drum, Maple Shell - Black 1
M1814BTSBK 14 x 18 Premium Marching Bass Drum, Maple Shell - Black 1
M2014BTSBK 14 x 20 Premium Marching Bass Drum, Maple Shell - Black 1
M2214BTSBK 14 x 22 Premium Marching Bass Drum, Maple Shell - Black 1
M2414BTSBK 14 x 24 Premium Marching Bass Drum, Maple Shell - Black 1
M2614BTSBK 14 x 26 Premium Marching Bass Drum, Maple Shell - Black 1
M2814BTSBK 14 x 28 Premium Marching Bass Drum, Maple Shell - Black 1
M3016BTSBK 16 x 30 Premium Marching Bass Drum, Maple Shell - Black 1
CSASDT Silver Armor Snare Drum Carrier 8
CSATNT Silver Armor Tenor Drum Carrier 4
CSABDT Silver Armor Bass Drum Carrier 8
HMSD79WSN Marching Snare Drum Stand 8
HMTN79WSN Marching Tenor Drum Stand (not for Solo Tenor) 4
HMBD79WSN Marching Bass Drum Stand 8
CVS1412 Cover for 14 x 12 Marching Snare 8
CVTL Cover for Large Tenor Drums 4
CVB1416 Cover for a 14" & 16" Marching Bass Drum 1
CVB1820 Cover for a 18" & 20" Marching Bass Drum 2
CVB2224 Cover for a 22" & 24" Marching Bass Drum 2
CVB2628 Cover for a 26" & 28" Marching Bass Drum 2
CVB30 Cover for a 30" Marching Bass Drum 1
MBRG14 Marching Bass Drum Hoop Guard 16
  

Demo/Gear: 
 Lightly used battery percussion and accessories (snares/tenor sextet/bass - all maple shells)) for 5 months (1 season) by WGI Independent World Class INoV8 Winter Percussion.  Used indoors only...no outdoor competitions.  In pristine condition with instrument stands, carriers and covers.  These instruments are offered in 3 configurations: 1 large drumline of 8 snares, 4 tenors, 8 bass 
OR
 in 2 separate configurations (2 drumlines) of 4 snares, 2 tenors, and 4 bass.  All drums are in 
Tama
 Satin Black Lacquer finish and are 100% ready for the use with ON2 Percussion slips.  Available after WGI Finals in Dayton, Ohio (April 13, 2019).  Customer is responsible for all shipping charges.  School PO's welcome.  Other configurations possible...please call.
Tama
Marching
offers modern-designed battery percussion instruments with innovations other manufacturer's do not offer such as:
Snares: High Position Strainer, Detachable Snare "Gut" Frame, Adjustable Buzz Killer Snare Mutes
Tenors: Detachable legs (for stability when placed on the ground), Adjustable frame for player comfort
Basses: Noiseless Carrier  Attachments, Locking Attachment to the Bass Stand
Carriers:
 made by 
Tama
 and are extremely durable/versitile
Stands: Safety-Lock mechanism and Center of Gravity concept provides stability and safety in the stadium stands and on grass, 360-degree movement while on stand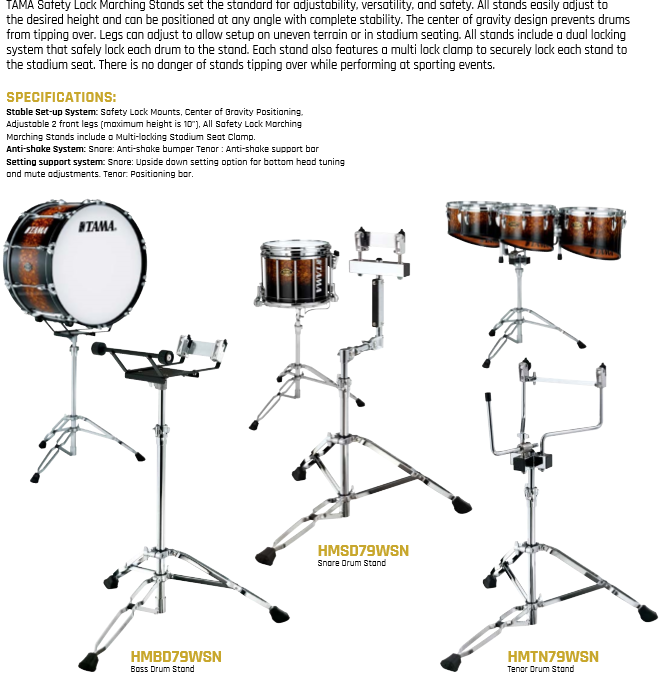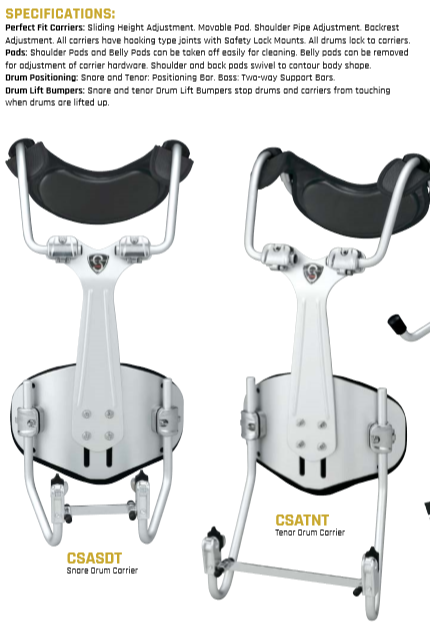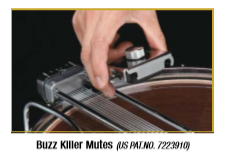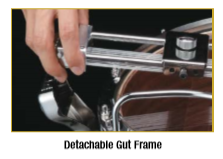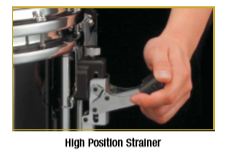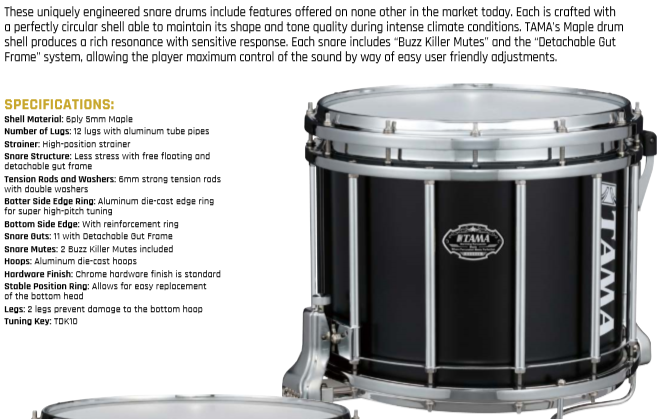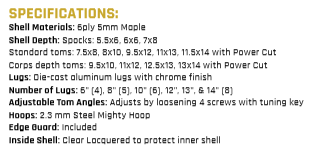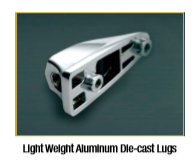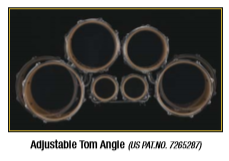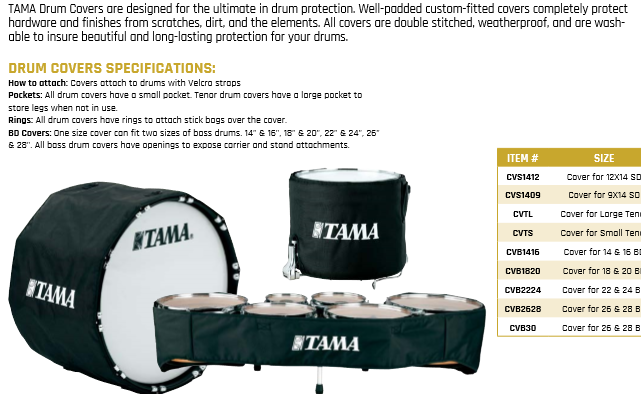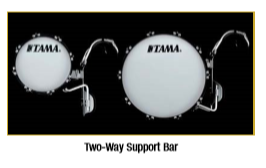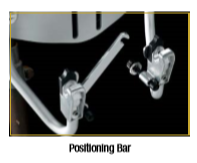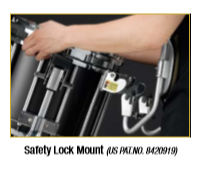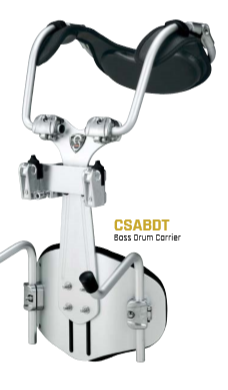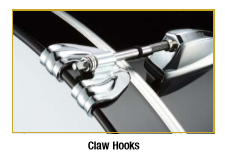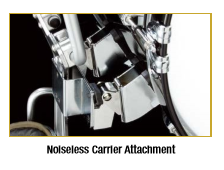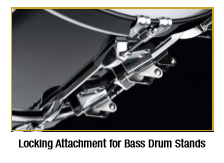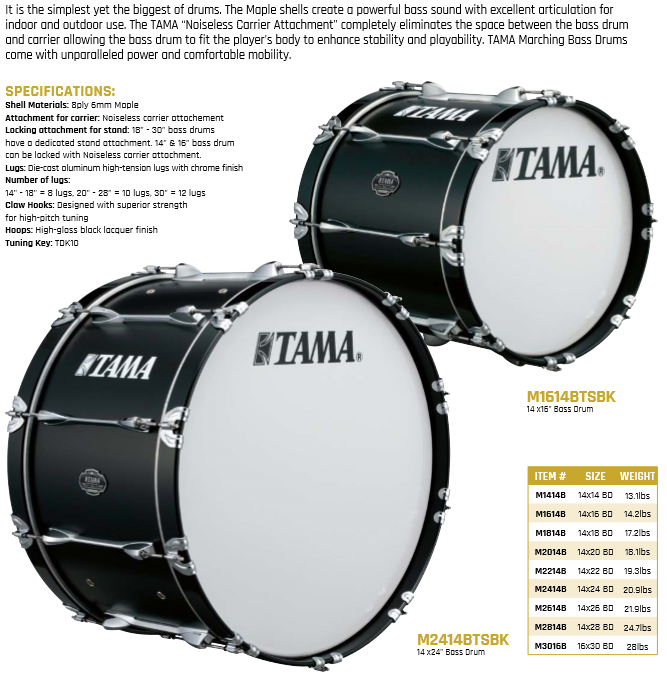 Why buy from Melody Music Shop, LLC?
Located in Bloomington, Indiana, Melody Music Shop strives to maintain a diverse, high quality inventory along with exceptional customer service. We carry a wide range of instruments and accessories, including new and used guitars, band and orchestral instruments, pianos, amps, sound systems, and so much more!
With certified technicians on staff and a century + of experience between them all, you can rest assured any instrument you purchase from Melody Music Shop LLC is in the best condition possible! Our ENTIRE STORE is maintained at 50% humidity year round per manufacturer's stringent requirements. All items will be packaged carefully to ensure their safe arrival. Guitars will have their string tension lowered and packaged to manufacture specs or better. Melody Music Shop LLC guarantees quality products, fast shipping, and top-notch customer service!
Please contact us if you have any questions!
Layaway is an option!
Layaway items require an initial down payment of 25%.
Layaway items can be held here for up to 90 days.
A payment of 25% (or more) is due on the 30th, 60th, and 90th day from the layaway start date (although payments may be made before the scheduled due date).
The item will ship immediately following payment in full, which may be before the 90 day layaway period.
There are no returns on layaway items. There are no refunds of payments towards a layaway item.
Please contact us with any further questions regarding our layaway policy!
Shipping
Items purchased from our store will ship out within 1 business day of receiving payment. FedEX Ground or Home Delivery, fully insured, will be used for shipping instruments and large items. Items over $200 will require a signature. Accessories and other small items will be shipped via USPS Priority Mail.
Payment
Paypal
We accept PayPal and will only ship to confirmed ship-to addresses listed on the PayPal account.
Credit Cards
We accept Visa, Discover, Mastercard, and American Express. The shipping and billing address must match in order for us to ship the item to that address.
Payments via Reverb are safe and secure too!
Thank you for looking :)